Message From President - Happy 2015 - The MEA is energized!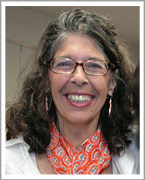 What a fantastic start to the 2014-15 season! In September we were able to launch, as scheduled, many new functions on the MEA website, including an entire new private member only section! In early September members began using the new website features, beginning with renewing their memberships online. It was quite exciting to see this all actually unfold as planned. Membership was followed by the Honors Recital, the first actual event that was offering interactive online registration. Serving as our test for other programs, this too passed with flying colors. Both the applicants and the workers on the receiving end of the process reported "smooth sailing!" Speaking of the Honors Recitals, I was so impressed with the November recitals. They really showcased our finest students and their teachers. What lovely events! Even if you do not enter students in this program, consider attending one of the two recitals next year. The Randolph Performance Arts Center at the Music Den is really an elegant and inviting setting for the performers and audience. Congratulations to all the students, their teachers, and Marlene Lippman and her committee.
Getting back to all the great things going on for MEA this year, an added fall registration took place for the first time in MEA history this past October for the Theory Test Program, and it was quite successful! Marcia Maull and I presented the new theory program at the November General Meeting, and we were thrilled by the enthusiasm of the teachers who came out to learn about the program and support us. It looks like we will be getting many more students signing on for tests! If you missed our presentation, you can read about it on our website.
Also coming in Spring 2015 is the new Original Composition Festival, another inspiring and exciting new program introduced by Chair Kathy Knittel, Nancy Modell and Joan Bujacich. Andrea Stark is now assisting Treasurer, Gloria Weisberg, in the area of digital book keeping. She updated our computer, meeting the requirements for the latest Quicken program, and rebuilt our record keeping system - creating ease for generating reports and storing data.
Throughout this issue of The Glissando you will see how to register online for additional MEA programs and how to utilize your own Member Homepage. More teachers are responding to the Friendly Forum, creating a network where teachers can share their ideas. And those of you who may find it difficult traveling to Madison for a general meeting or student recital may welcome the changes of venues for April and May. After the Madison Library informed me that they would be closed in April and May, I called upon the resourcefulness of the Board and what could have become an unsurmountable challenge, became an opportunity for temporary change. We are looking forward to taking MEA on the road!
The board is energized and inspired and MEA is vibrant and growing. Happy New Year. It is going to be a great 2015!
Blessings,
Joan Bujacich, President 2013 - 2016
Read all President's Messages:
Current Message | January 2023 | September 2022 | September 2020 | September 2019 | May 2019 | January 2019 | August 2018 | May 2018 | September 2017 | June 2017 | January 2017 | September 2016 | January 2016 | October 2015 | January 2015