Message From President - The 2015 - 2016 season is upon us!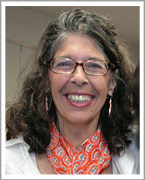 My third and final year year for this term as President now begins! Last year when I was informed that the library was to be closed, I embraced what seemed to be a major inconvenience as an opportunity to bring MEA on the road! Though many of us are very comfortable with our Madison Library location, it is a distance for many other members and, as a result, these members never make it to our wonderful general meetings. So when we met in New Providence at Elefante Music, we did see some new faces and we had just as big a turn out as we normally would at our Madison Library meetings. (Elefante Music also sold us some wonderful music at fantastic bargain prices!) Caldwell University's space was also a big hit; everyone loved the Alumni Theater. What a great way for members to familiarize themselves with the venue used for the MEA's Annual Auditions and now for our Original Composition Festival, too. Rockaway Music in Morris Plains also reached out to us, providing a lovely setting for Board and Scherzo Club meetings. Getting out of our comfort zone is stimulating and rewarding. Developing these new relationships, networking, and supporting others involved in our business all help keep our music alive. In the end, the renovations that were to be done on the Chase Auditorium never took place, and now we may be in the same situation of changing spaces this coming season. We will of course keep you posted on that front.
Speaking of new venues, it looks like the concert hall at Drew University, a beautiful hall with superb acoustics, will be the new space for the 2016 Winners Concerts of the Annual Piano Competition. The decision was made by the competition committee, on recommendation from the Board. Please check the MEA calendar, save the date and come out to support this event. Bring your students, too!
We had quite an exciting 2014-15 season with a lot of new and progressive ideas put into practice. The November general meeting on the improved Theory Test Program fueled interest and participation soared. Paying dues online proved attractive to many members. Our newest student event, the Original Competition Festival, was launched by Kathy Knittel, chair, with the help of her most motivated committee. It turned out to be a wonderful new program, everything they'd hoped for, and an inspiration to the promising students. For music to thrive and live, there must be new music. Please encourage your students to compose and to attend the 2016 festival.
This coming season promises to be just as exciting, as we continue to develop the website with more online capabilities and fine tune and improve many of our wonderful teacher and student programs! Happy 2015-16 everyone!
Joan Bujacich, President 2013 - 2016
Read all President's Messages:
Current Message | September 2022 | September 2020 | September 2019 | May 2019 | January 2019 | August 2018 | May 2018 | September 2017 | June 2017 | January 2017 | September 2016 | January 2016 | October 2015 | January 2015