Eric Steiner Composition Competition
Print Version
The Eric Steiner Composition Competition is for students who are serious about composing and wish to receive feedback on their efforts. For dates, fees, and locations, log in to your Member Homepage and open the interactive Registration Form.
Many future composers are among today's music students. MEA teachers actively encourage their students to create and perform their own music, using their knowledge of music theory and their own musical experience to explore sounds and how they are put together. The experience of writing music by hand or with computer notation programs affords students the opportunity to acquire new skills and realize the totality of the composing experience - what goes into producing a score. The range and richness of the musical mind is expanded with the acquisition of these compositional skills, paving a path to the lifelong enjoyment of music.
The Eric Steiner Composition Competition
is divided into three categories:

Elementary: 10 years of age and under
Junior: 11 - 14
Senior: 15 - 18

will culminate in the spring with an exciting opportunity for young composers to be together, network, and hear one another's compositions at the Original Composition Festival.
REQUIREMENTS
All students through high school senior are eligible.
The original composition may be for piano, keyboard or piano ensemble (instrumental, vocal, etc.).
Manuscript size - ONLY 8 1/2 x 11. The student may either notate the music by hand or use a computer generated notation program.
So that the composer remains anonymous to the judge, please only include the title and student's level (Elementary, Junior or Senior) on the first page of the manuscript.
There is no restriction as to length of the composition.
Convert digitally notated files (ex. Finale or Sibelius) to a PDF file.
Scan handwritten compositions and submit as a PDF file.
A performance of the composition by the composer is also required. Attach each audio file as an MP3 or provide a link to a video (AUDIO ONLY) posted on YouTube.
HOW TO ENTER
Log in to your Member Homepage.
Look in the right hand column under Member Documents for the interactive registration form. Fill out the required information, pay the required fee and submit the form.
After submitting the online registration form, you will be directed to submit a separate email with the entrant's composition and an audio file of the student performing their work.
Attach each composition as a PDF.
A performance of the composition by the composer is also required. Attach each audio file as an MP3 or provide a link to a video (AUDIO ONLY) posted on YouTube.
Automated audio derived from digital notation is not acceptable except for piano ensemble compositions. In the case of an ensemble composition, the piano part must be played by the composer but the added instrumentation may be derived from digital notation or other multi-tracking possibilities.
Submit to: compositioncompetition@mea-nj.org.
AWARDS/RECITAL
Each participant will receive a "Recognition of Merit in Composition" certificate and a comprehensive evaluation done by the judge.
All student composers will be automatically enrolled in the Original Composition Festival at no extra charge.
First place winners in each division will be presented with an award at the Original Composition Festival.
Winners of this Competition can use this activity toward the requirements for camp and college Scholarships.
Email questions to: compositioncompetition@mea-nj.org
---
The year 2011 marked the 100th anniversary of the birth of Eric Steiner, for whom the competition is named. The biographical information below compiled by Ruth Pasquariello with Ann Steiner, daughter of Eric Steiner shows his rich contributions to music and the MEA organization.
ABOUT ERIC STEINER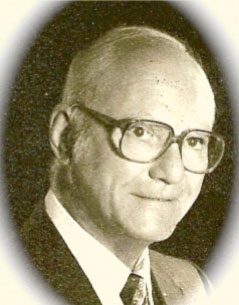 Eric Steiner, pianist, teacher, and composer, was born in Vienna, Austria, January 11, 1911. As a child, Eric's musical talent and ability were recognized and he was given instruction in piano despite his family's inability to afford it. Following an academic secondary school education, Mr. Steiner received a doctorate from the University of Vienna and a state teacher's certificate from Vienna Music Academy. In Vienna, he began a career as a lawyer.
In 1938 the Steiners fled Nazi-occupied Austria to the U.S., where music became his life's work and New Jersey, his home. He served as Director of the Lauter Piano School in Newark from1938-1942 and became a U.S. citizen in 1943. He was a member of the New York Piano Teachers' Congress (vice president 1951-1957), New Jersey Music Teachers Association (president 1956-1958), National Guild of Piano Teachers, and was certified by the Interstate Music Teachers' Association.
Eric Steiner concertized extensively and lectured in various states. He composed a Piano Course, workbooks on theory, composition and technique, as well as many piano solos and collections. He was warmly received on speaking tours to promote these teaching materials and grew a fan base whose impact is felt even today. He was a popular independent piano teacher in New Jersey and occasionally offered lectures to local organizations on musical subjects such as George Gershwin and Scott Joplin. Though he died in 1987 at the age of 76, many teachers continue to use his piano course and related materials.
As a valued member of MEA for several decades and its president from 1966 - 68, he was regarded with affection and admiration and is often remembered as a diplomat within the group. Establishing the Composition Competition as a memorial at the time of his death was an outgrowth of the good will of the MEA membership toward Eric Steiner and an expression of admiration for who he was.